SUPREME GRAND CHAMPION
MAOLMHIN BAD ROMANCE
Proud


for 11 consecutive years now!

Hi ~ my name is DIANE CUTHBERT
Welcome to MY Maolmhin Bull Terrier World,
my website is regularly updated ~ enjoy!

I live in Adelaide South Australia & have bred / owned some of
South Australia's most consistent winning dogs / bitches
& over the years my kennel has set many records!

Maolmhin congratulates both breeders & kennels who have had Maolmhin
dogs & bitches, for the success they have had with them & their progeny.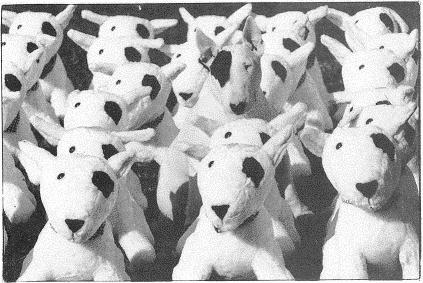 ~ polly ~
CH MAOLMHIN DEVILS DELITE [rom]

MAOLMHIN is based on a combination of top Australian, European,
NZ & UK bloodlines, I have owned / bred / handled multiple
Champions / Grand Champions / Supreme Champions / ROMS.
Was the first to breed / own Australia's 1st SUPREME CHAMPION.
Owned 3 UK & NZ imports & have imported semen from the UK &South Africa.

Involvement with this delightful breed began in 1965 when my
Father & Mother (Dave & Netta Cuthbert) immigrated from Scotland
& purchased their 1st Bully a red & white male, although pedigreed
they didn't get his papers & due to a country work transfer
(no pets allowed) Spike was rehomed, upon returning to Adelaide
they purchased MHLOPE MINERVA [pictured below],
who became a champion & Maolmhin's foundation bitch [pictured below]
are Maolmhin's first home bred champions Minnie's sons ~ Mickey & Spike.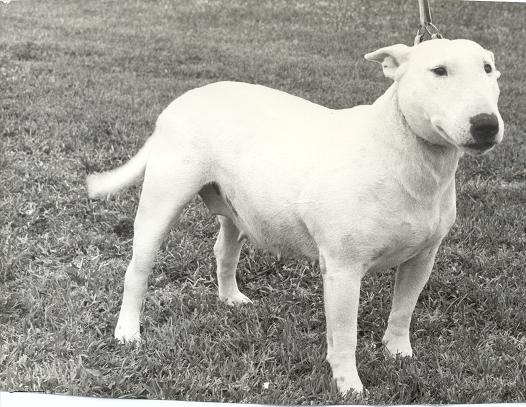 ~ minnie ~
CH MHLOPE MINERVA
~ mickey ~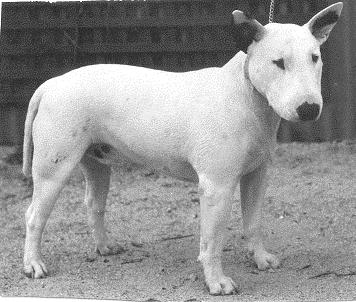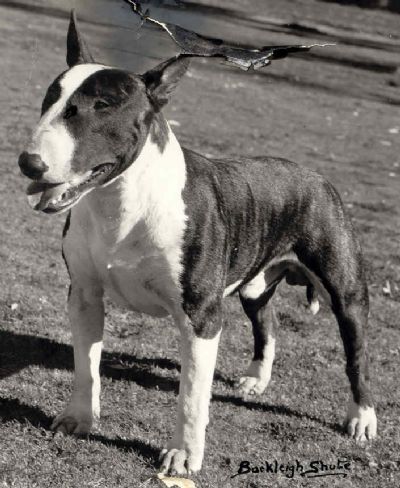 ~ spike ~
CH MAOLMHIN AENEAS CH MAOLMHIN GALAHAD

Contact Details
Diane Cuthbert
Adelaide, SA, Australia
Phone : 0432 866 528
Email :
[email protected]
31593 Visitors